Learn how to apply the 7 key elements of a sustainable, fun, high-performance culture that is 50% more productive!
FREE CHEAT SHEET REVEALS…
How to create a rock-star, high-performance culture that is:
50% more productive
Clear, aligned and accountable
Consistently meets key deadlines with ease
Frees you up to breath again, have peace of mind, and focus on high-leverage action…
 Schedule your FREE 30 minute Performance-Maximizer Coaching Call  and move your business rapidly toward your vision!
WATCH THESE SHORT VIDEOS AND LEARN MORE
The Transformance "90-Day Game" Method creates a high performing, world class business culture, resulting in motivated and engaged employees who are inspired to go the extra mile.
Transformance Sustained, Easeful, Rapid Scale Programs
Leadership Team Stuck-Point Resolution
(2-Hr Session)
Leadership Teams in companies that are scaling rapidly commonly experience "Stuck-Points".  These Stuck-Points can be related to strategic thinking, execution issues, interpersonal friction, etc.  When these Stuck-Points are in play, it can cause frustration and inefficiency within the lead team that trickles down through the rest of the company.  Lead Teams greatly benefit from outside coaching support to move from stuck, to unstuck – as they are often too "in it" to be able to craft a solution.  In these 2-hr sessions, Raj will not only move you from stuck to unstuck, he will train you on the tools he uses to empower you to uplevel your leadership skills moving forward.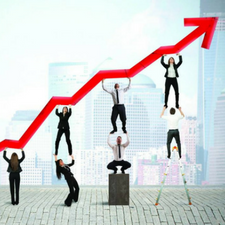 Culture Reset and Creation
(2-Day Onsite)
According to Professor James Heskett in his latest book "The Culture Cycle", effective culture can account for 20-30% of the differential in corporate performance when compared with "culturally unremarkable" competitors. A 20-30% differential – wow! As this research indicates, a high-performance culture is critical for Sustained, Easeful, Rapid Scale. Part of the problem is that creating a high-performance culture is one of the least understood elements of running a company. In this 2-Day all-hands onsite, Raj works with your team to understand what culture is, reset the culture to embrace the best of the past, let go of the worst from the past, and together consciously create the culture within which you want to grow the company moving forward. This provides you not only with a place that your employees love working in, but also giving you that 20-30% edge on your competition.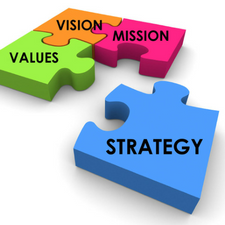 3Yr – 1Yr Strategic Planning
(2-Day Onsite)
Getting the Lead Team clear and aligned on the different key strategic elements of the company (Purpose, Brand Promise, Red Hot Customer Avatar, Product Mix, Market Potential, Desired Market Share, Key Performance Targets, etc.) is essential to planning what your workforce should be working when not doing business sustaining activity. Getting clarity on these essential elements of your business takes focus and the ability to draw forth the best thinking from your Lead Team. In this 2-Day Strategic Planning Onsite, Raj supports your Lead Team in having the "container" and strategic thinking support to get clear and aligned on the key strategic elements of your company.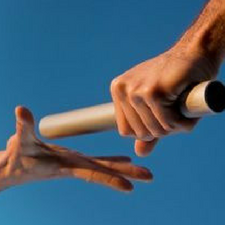 Leadership Development Program
(8-12 week program with Lead Team)
In order for a company to go where it wants to go, it is paramount that the Lead Team be operating at the level it needs to be – individually and together.  Everything trickles down from the Lead Team… and anywhere the Lead Team is not functioning well will negatively "infect" the rest of the workforce… making it that much more challenging to reach the company objectives (and have fun doing it).  Because of this – focusing on Lead Team Coaching / Development is one of the most high leverage things you can do for your company. Raj customizes this program to the needs of the company, ranging from weekly coaching support, to deeper dive leadership development work with trainings on key empowered leadership tools.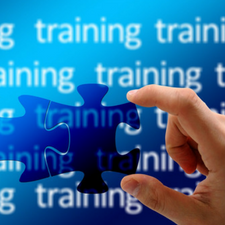 Qualities of a High-Performance Culture Training Series
(8-12 week all-hands training series)
As mentioned above, part of sustained, easeful rapid scale is having a high-performance culture that is able to meet the growing demands of the company.  Part of having a high-performance culture is having a common set of, what we like to call, "Culture Hygiene Tools". Culture Hygiene Tools (including Responsibility, Accountability, Integrity, Communication, Solution Focus, Productivity, etc) are the set of tools necessary to maintain a basic foundation of workability and high-performance.  Through this 30-min weekly training series, Raj supports your team in learning this Culture Hygiene Tool Set so they understand the principles of each tool, and are able to successfully leverage them in day-to-day situations.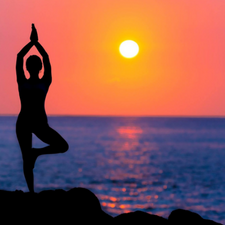 Employee Personal Life 90-Day Game Program
(16 week company-wide program)
Studies show that 30-50% of small-to-medium sized company revenue goes towards employee wages. Whether we like to admit it or not, employees bring the unworkabilities from their personal life into the workplace – reducing their ability to work effectively by 20-30%.  One of the most impactful things you can do to maximize the return on your large monthly wages investment is to support your employees in showing up to work being able to consistently and willingly give 100% each day. "How do you do this?" – you might ask. The Employee Personal Life 90-Day Game Program!  In this program we work with each employee to create a set of inspiring goals and habits in one area of their Personal Life (including health, happiness, relationships, etc.)… and provide a support structure for them to actually reach these goals and habits. The results are remarkable. Employees show up to work more rested, healthy and happy – and they attribute this to you.  With their lives working better, each employee is able to, and wants to consistently give 100%.  We like to say "because you are breathing life into their life – they are able to and want to breath life into your company."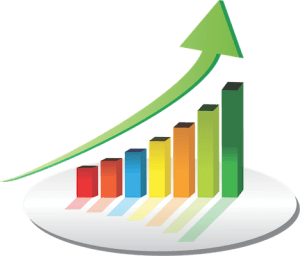 The Transformance 90-Day Game Sustained Rapid Scale Program
(16 week company-wide program)
In the 90-Day Game Sustained Rapid Scale Program, Raj weaves together leading business scaling principles, transformative coaching, "Personal Games" to support your employees in leading great lives, an innovative social contribution program called "Performance Driven Social Responsibility" that converts weekly performance into social contribution dollars, and motivating gamification. … all packaged in our cohesive, easy-to-onboard 90-Day "Game" System.  The 90-Day Game System embeds clarity, alignment, and accountability into your culture… creating the foundation for Sustained, Easeful, Rapid Scale. With a clear beginning, middle and end, the 90-Day Game Program provides your team with the clarity and excitement needed to maximize the potential of your team and company. Throughout this 4-month program, Raj is on-the-court supporting your extended team to produce sustained 25%-50% growth while at the same time creating a kick-ass culture that your employees love coming to work in.
Our Promise – 100% Guaranteed
End Conflict and Build Collaboration
Mastery of the 6 Pillars of a Top Culture
Stop Missing Deadlines, Start Making Your Mark
Bye-Bye Burn Out, 50% Productivity Increase